Right now, the NSW Government is making final changes to its disastrous new planning legislation. But Minister Hazzard's Planning Bills are so off the mark that NO amendment to these Bills will be good enough.
The Better Planning Network and our 427 affiliated organisations (including RSWUA) want a fair and responsible planning system for NSW. A system that encourages growth in line with Ecologically Sustainable Development principles; has at its heart community wellbeing; protects our environment and heritage; minimises risks of corruption and respects the rights of communities to shape local planning and development decisions.
Making amendments to fundamentally flawed legislation is not good enough and the Minister's recent changes certainly won't fix the Bills. NOW is the time to call your local MP and say NO to the Government's Planning Bills!
Make a call to your local MP
here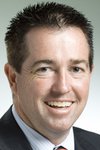 The Nationals
Bathurst
(02) 6331 1555